One of the cool things about the Provo area is all of the things todo related to Transhumanism.  Granted it might take a bit of planning and please contact us and we can help you but there is a lot todo.  Here is a list and description of things you can do while staying at the Transhuman House related to Transhumanism or future technologies and the like.
Besides the great locations below you can also check out local libraries and here are the most important ones: http://house.transhumanity.net/2018/12/16/touring-the-libraries-around-the-house/
Roots of Knowledge
Given the Foundation's efforts around the library this wonderful exhibit that shows the history of the world and symbolizes our climb from nothing. From the wiki:
The Roots of Knowledge is a permanent stained glass exhibit in the Ira A. and Mary Lou Fulton Library at Utah Valley University in Orem, Utah in the United States.[2] It is 200 feet (61 m) long, about 10 feet (3.0 m) tall, and comprising 80 separate panes.[3] Each of the panels was handcrafted from over 43,000 pieces of glass depicting part of the progress of human knowledge during recorded history.[4][5] The exhibit depicts both religious and secular events and objects.[6]
In addition to the stained, blown, fused, and carved glass used for most of the window, other objects were incorporated into the display.[5] These included a shark's tooth, part of the Berlin Wall, a Purple Heart medal, a $5 bill from 1777, and glass from NASA.[2][3][5][7] Part of the window incorporates a replication of the oldest stained glass known: a window created in 647 AD at The Abbey Church of Saint Peter and Saint Paul, Monkwearmouth–Jarrow in England.[4][8]
The wiki: https://en.wikipedia.org/wiki/Roots_of_Knowledge 
learn more and tour here: https://www.uvu.edu/rootsofknowledge/ 
Boo Garden – Aquaponics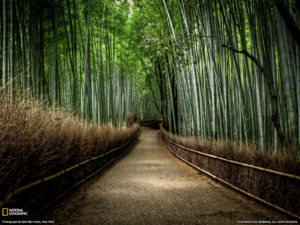 BooGardens are designed for growing something as simple as fresh herbs in your kitchen window, all the way to raising fish and vegetables in a closed-loop ecosystem called aquaponics. Both use water rather than soil to grow your plants.
For More Information:  http://www.natureponics.net/boo-gardens/
Aquaponic Geodesic Dome
Local Gardens and Conservation
Many garden centers are wonderful places to visit.  Local to the Provo area is a number of great locations such as the Central Utah Gardens near the UVU Roots of Knowledge.  the CUG gardens focus on "Demonstrating Water Conservation through water-efficient landscaping".  You can learn more about the Central Utah Garden here:
http://www.centralutahgardens.org/ 
The Hylozoic Veil @ The Leonardo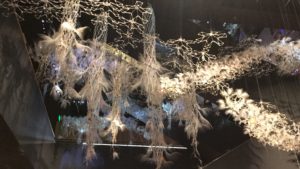 An example of living breathing architecture…   science, technology, and art…
to tour in person see: http://www.theleonardo.org/exhibits-programs/hylozoic-veil/
The Clark Planetarium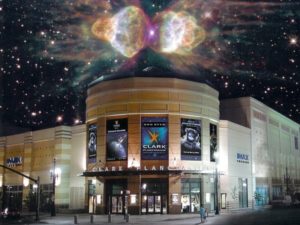 For more than 50 years, Clark Planetarium has been Salt Lake's go-to destination for visitors of all ages who want to discover and learn about space and science. We engage audiences inside our walls and across the State of Utah in the creative process that is science through educational outreach, hands-on exhibits, on-site programming and our IMAX and dome theatres.
Clark Planetarium's mission is to create and present enlightening experiences that inspire wonder in learning about space and science and to promote greater public awareness of the science in our daily lives.
To schedule tours and visit see:   https://slco.org/clark-planetarium/ 
Mormon Transhumanist Meetup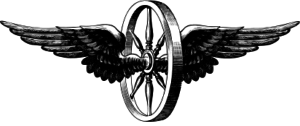 Unlike most transhuman groups the MTA actually has a well rounded consistent meetup with 20 to 40 people every month.  Normally the second Sunday evening of each month, it is a great place to meet local transhumanists and even if you a secular transhumanist like me they are pretty friendly. to learn more:
https://transfigurism.org/meetup 
The Living Planet Aquarium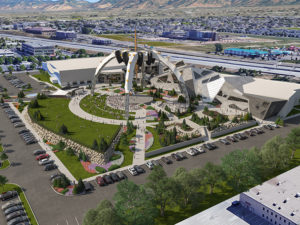 Loveland Living Planet Aquarium (LLPA) is a 501(c)(3) nonprofit organization that inspires people to Explore, Discover, and Learn about Earth's diverse ecosystems. A world-class facility, LLPA provides learning opportunities at all levels, interests, and ages. Since opening its new facility in Draper in March 2014, the Aquarium has welcomed over 3.5 million visitors and provided more than 650,000 educational experiences to students. Home to more than 4,500 animals representing 550 species, LLPA showcases ecosystems from around the planet including kelp forests, coral reefs, the deep ocean, Antarctic waters, Asian cloud forests, South American rain forests, and the waterways of our home state of Utah.
To Learn More Visit:  https://thelivingplanet.com/  
Museum of Paleontology
Like any good list of science-related tourist attractions, Even the rocks we walk on are of interest.  The Museum of paleontology at BYU is a great spot if you are interested at any level in the fossil record and the geology of the Earth.
To Learn More Visit:  http://geology.byu.edu/museum/
Evermore
One vision of the future is uploading one's self or mind into a fantasy world. Imagine having your mind being uploaded into Middle Earth…and with Evermore you can experience that. While there you may not think of it as Transhuman, but the experience of the mind and future, or physically expressed "real" VR—where your mind is uploaded into a new world—is precisely that vision made real. To that end, we believe this to be a Transhuman experience available now.
To learn more, visit their website at https://www.evermore.com/.
also for more of a space theme see: https://www.spacecamputah.org/
Other Locations
There are other locations you might visit but please contact us regarding those as they are more 'controlled' in terms of access.
This might include:
The New Vistas Foundation at Hall Labs; 
This is a Foundation focused on high-density next-generation housing and construction.  This includes numerous technologies developed in-house at Hall Labs.  We have connections with Hall Labs but would require you to contact us as they don't take calls or do tours but it is possible for us to arrange.
http://www.newvistasfoundation.org/ 
Mar's Desert Research Station (MDRS)
This is a closed facility but they do have activities there at times, you would have to call or contact them to see if there is any access available.
2200 Cow Dung Road, Hanksville, UT 84734